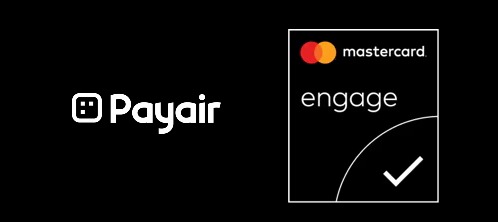 At Payair, we are committed to delivering the best payment solutions to our customers. Being a part of the Mastercard Engage Partner Network is a testament to that commitment. We are excited to work with Mastercard and provide our customers with the latest in payment innovation.
Mastercard Engage connects businesses with qualified technology partners (like Payair) to build, launch, or grow their payment solutions in a fast, easy and cost-efficient manner.
As a member of the Mastercard Engage network, Payair is offering a range of products and services to help businesses with both issuing and acceptance. On the issuing side, we offer Tokenization Services, Manual and Push Provisioning (Token Connect MC), and Contactless-capable applications for NFC payments. On the acceptance side, we offer Tokenization for Merchants, Secure Card-on-File, and Click to Pay.
Stay tuned for more updates on how Payair is leveraging the Mastercard Engage partner network to provide our customers with even better payment solutions. And if you're looking for a partner to build, launch, or grow your payment solution, be sure to check out the Mastercard Engage website to find qualified technology partners: https://www.mastercard.us/engage/#/en/super-directory/digital-payments.